Terms of Service
This document is an electronic record in terms of the Information Technology Act, 2000 and rules made there under as applicable and the amended provisions pertaining to electronic records in various statutes as amended by the Information Technology Act, 2000. This electronic record is generated by a computer system and does not require any physical or digital signatures.
This document is published in accordance with the provisions of Rule 3 (1) of the Information Technology (Intermediaries guidelines) Rules, 2011 that require publishing the rules and regulations, privacy policy and Terms of Service for access or usage of the Service.
Please read these terms of service ("agreement") carefully before using the services offered by Xpay.Life ("company"). By agreeing to these terms and conditions and using the services in any manner, you agree that you have read and agree to be bound by and a party to the terms and conditions of this agreement to the exclusion of all other terms. if the terms of this agreement are considered an offer, acceptance is expressly limited to such terms. if you do not unconditionally agree to all the terms and conditions of this agreement, you have no right to use the website or services. use of company's services is expressly conditioned upon your assent to all the terms and conditions of this agreement, to the exclusion of all other terms.
Definitions
"Agreement" means this Terms of Service
"Buyer(s)" shall mean and include any legal person, entity, business place or users, or any designated employee of the business place/entity, who desire to pay their utility bills, using Xpay.Life Platform.
"Content" shall mean and include any content, including the services listed by the company, either defined in this Terms of Service or any other content as offered or provided by the Company or Sellers on the Website.
"Order" or "Transaction" shall refer to the transactions made by the Buyer to pay the bills and shall include the payment related matters.
"Party/party" shall mean and include the Company, Sellers, Buyers, Users, Registered Users and any other person who agrees to be bound by this Agreement.
"Product Information" shall mean and include particulars, specifications, payment details or other information about the Products listed by the Seller, particulars with regard to the delivery to be done by the Seller or the Company upon request by the Seller and/or any services which shall be or have been performed by the Seller in accordance with the Products provided by the Seller.
"Registered User" shall mean and include all Sellers, registered on the Website by providing the information mandated by the Website and also Buyers, in cases where registration is required.
"Services" means and includes providing a platform wherein, the services offered, sold and listed by the company, shall be used by you, facilitating the bill payments.
"User/user", "You/you", "Your/your" means any natural or legal person who browses, accesses or uses the Website and/or has agreed to become a Buyer (or customer) or a Seller (or vendor) on the Website by providing the registration data while registering on the Website as Registered User using the computer systems.
"Use/use" or "Using/using" means to browse, access, view, copy, avail Services, or other benefit from using the Website.
"Website" means domain name "https://www.xpay.life".
"We", "Company", "us" and "our" means the Company and its affiliates, officers, employees, agents, and partners.
Access to the services
The Xpay.Life Website and domain name and any other linked pages, features, content, or application services (including without limitation any mobile application services) offered from time to time by the Company in connection therewith (collectively, the "Website") are owned and operated by the Company. Subject to the terms and conditions of this Agreement, the Company may offer Seller to use the Services for providing or listing certain Products, as described more elaborately on the Website, and that have been selected by you (together with the Website, the " Services"), solely (whether or not) for your own use, and not for the use or benefit of any third party. The Company reserves the right, to change, suspend or discontinue the sale of such Products at any time, including the availability of any feature, database, or Content. Company may also impose limits on certain features and Services or restrict your access to parts or all of the Services without notice or liability. Company reserves the right to amend this Agreement from time to time, with/without notice to the Registered Users. Any changes or modifications made to this Agreement by Company shall be effective immediately. It shall be your responsibility to review these Terms of Service upon notification and your continued usage of the Services offered by the Website shall constitute agreement to such updated terms and conditions. By continuing to use the Service after those changes become effective, you are agreeing to be bound by the revised Terms of Service; if you do not agree to the change, do not use the Services after the change is effective, in which case the changes will not apply to you. Your continued use of the Website following the posting of changes will mean that you accept and agree to the revisions.
The Company reserves the right to prevent you from using the Website and the Service (or any part of them) and to prevent you from making any transaction on the Website. The Company reserves the right in its sole discretion to accept/refuse /reject registration or acceptance of Order placed using the Services or part thereof, without any obligation of explanation.
Your use of any information or materials on this website is entirely at your own risk, for which we shall not be liable. It shall be your own responsibility to ensure that any Products, Services, Content or Product Information available through this Website meet your specific requirements.
Eligibility to Use
You represent and warrant to the Company that: (i) you are an individual or a legal person, who is at least 18 years old; (ii) all registration information you submit is accurate and truthful; and (iii) you will maintain the accuracy of such information. You also certify that you are legally permitted to use and access the Services and take full responsibility for the selection and use of and access to the Services. This Agreement or required Content of this Agreement shall be considered void, where prohibited by law, and the right to access the Services is revoked in such situations and jurisdictions. We reserve the right to terminate your membership/registration and/or refuse to provide you with access to the Services if it is brought to our notice or if it is discovered that you are under the age of 18 years.
You represent and warrant to Company that: (i) you are of legal age and you can form a binding contract with us and you are not prohibited by law (of your respective country) from accessing or using the Services; (ii) all registration information you submit is accurate and truthful; and (iii) you will maintain the accuracy of such information. This Agreement is void where prohibited by law, and the right to access the Services is revoked in such jurisdictions. If you believe that we might have any information from or about a child under 18, please contact us.
Services Content
The Services and its Contents, including the Products are intended solely for the personal use by the Users and may only be used in accordance with the terms of this Agreement. All Products or materials displayed on the Website or during the performance of the Services (including, but not limited to text, graphics, articles, photographs, images, illustrations (also known as the "Content," and which includes User Submissions)) are protected by copyright, owned by Xpay.Life. You shall abide by all copyright notices, trademark rules, information, and restrictions contained in any Content accessed through the Services provided on the Website, and shall not use, copy, reproduce, modify, translate, publish, broadcast, transmit, distribute, perform, upload, display, license, sell or otherwise exploit for any purposes whatsoever, any Content or third party submissions or other proprietary rights not owned by you: (i) without the express prior written consent of the respective owners, and (ii) in any way that violates any third party rights.
The Services provided whether or not as a collective work and/or compilation, are protected pursuant to the copyright laws, international conventions, and other intellectual property laws of the territory where the Services are performed. You may not modify, publish, transmit, participate in the transfer or sale of, reproduce (except as expressly provided in this Section 2), create derivative works based on, distribute, perform, display, or in any way exploit, any of the Content, software, materials, or Services in whole or in part.
You may not download or copy the Content (and other items displayed on the Services) for any unauthorized use. You shall not store any significant portion of any Content in any form, unless permitted under this Agreement. Copying or storing of any Content is expressly prohibited without prior written permission from the Company or from the copyright holder identified in such Content's copyright notice. In the event, you are linked to the Website, Company shall reserve the right to revoke your rights and link at any time, at the Company's sole discretion. Company reserves the right to provide consent for approving your request or rejecting your request for linking before or at the time of linking to the Website.
In the course of using the Services, you and other Users may provide information which may be used by the Company in connection with the Services and which may be visible to certain other Users. Except for the Products, the Company hereby is and shall be granted a non-exclusive, worldwide, royalty free, perpetual, irrevocable, sub-licenseable and transferable right to reasonably modify and exploit any such User Submissions (including all related intellectual property rights) provided in connection with the Services and Company's (and its successors' and assigns') business, including without limitation for promoting and redistributing part or all of the Services (and derivative works thereof) in any media formats and through any media channels; however, Company will only share your personally identifiable information in accordance with Company's privacy policy in effect from time to time and located at Privacy. For clarity, the foregoing license grant to the Company does not affect your ownership of or right to grant additional non-exclusive licenses to the material in your User Submissions, unless otherwise agreed to in writing.
Digital goods shall contain digital rights management safeguard systems to protect copyrights, such as a mechanism to limit the number of computers a music file can be played on ("DRM"), provided that the Seller of any such Product explicitly and clearly describes such DRM in the Product Information; failure to do so may be grounds for issuing a refund to the Buyer pursuant to Section11 below of this Agreement.
With respect to Products you upload, the Company hereby is and shall be granted only a non-exclusive, worldwide, sub-licensable and transferable right to (i) modify Products for purposes of generating previews of the Products and/or for other site administrative purposes, (ii) perform, display and make such previews available via the Service and (iii) hold, copy, distribute the Product to facilitate sales of that Product via the Service.
If you purchase a Product on the Website, after making the appropriate payments, you will be deemed to be a "Buyer" with respect to that Product and you will have (and the Seller is hereby granting you) - (a) the exclusive right to use that Product for non-commercial purposes; and (b) any other rights that the Seller may expressly grant in the Seller's Product Information. Except to the extent expressly granted in the Seller's Product Information, Buyer is not given any right to distribute or prepare derivative works or commercially use any Product.
For clarity, (a) regardless of the terms "Sale," "Seller," "Buyer", a Buyer of a Product is obtaining only the rights specified above (and is not purchasing any intellectual property rights in the Products) and the Seller retains the intellectual property rights in such Product (if allowed by virtue of the applicable law) and the right to grant additional non-exclusive rights to others and (b) the Services provided are only a platform that facilitates the transaction between a Seller and a Buyer with respect to Products, but the Company is not and shall not be considered a party to such transaction and has no responsibility for such transaction or for the Products or for any dispute between any Buyer and Seller.
You understand that all information publicly posted or privately transmitted through the Services is the sole responsibility of the person from which such Content is originated and that the Company will not be liable for any errors or omissions in any of the Content, provided by the Seller or any other person. You understand that the Company does not provide any guarantee on the identity of any other users (acting as or on behalf of Buyer/Seller) with whom you may interact in the course of using the Services. Additionally, the Company cannot guarantee the authenticity of any data which users or merchants or Sellers may provide about themselves. You acknowledge that all Content accessed by you using the Services is at your own risk and you will be solely responsible for any damage or loss to any party resulting therefrom.
Under no circumstances will the Company be liable in any way for any Content, including, but not limited to, any errors or omissions in any Content, or any loss or damage of any kind incurred in connection with use of or exposure to any Content posted, emailed, accessed, transmitted, or otherwise made available via the Services.
Certain User Submissions may be offered as free content, for which no payment will be required.
Restrictions
You warrant, represent and agree that you will not contribute any Content or otherwise use the Services in a manner that (i) infringes or violates the intellectual property rights or proprietary rights, rights of publicity or privacy, or other rights of any third party; (ii) violates any law, statute, ordinance or regulation; (iii) is harmful, fraudulent, deceptive, threatening, abusive, harassing, tortious, defamatory, vulgar, obscene, libelous, or otherwise objectionable; (iv) involves commercial activities and/or sales without Company's prior written consent such as contests, sweepstakes, barter, advertising, or pyramid schemes; (v) impersonates any person or entity, including without limitation any employee or representative of the Company; or (vi) contains a virus, trojan horse, worm, time bomb, or other harmful computer code, file, or program.
Your use of the Services and tools on the Website and any transactions made through the Website are governed by the policies applicable to the Services, listed on the platform/Website. You agree not to, host, upload, publish, transmit, update, share, sell or purchase any Product, items and activities through Services, which includes, but is not limited to, the following:
Adult goods and services which includes pornography and other sexually suggestive materials (including literature, imagery and other media, escort or prostitution services);

Alcohol or goods which includes Alcohol content or any other alcoholic beverages such as beer, liquor, wine, or champagne;

Body parts which includes organs or other body parts including blood and other bodily fluids;

Bulk marketing tools which includes email lists, software, or other products enabling unsolicited email messages (spam);

Cable descramblers and black boxes which includes devices intended to obtain cable and satellite signals for free;

Child pornography which includes pornographic materials involving minors;

Copyright unlocking devices which includes Mod chips or other devices designed to circumvent copyright protection;

Copyrighted media which includes unauthorized copies of books, music, movies, and other licensed or protected materials;

Copyrighted software which includes unauthorized copies of software, video games and other licensed or protected materials, including OEM or bundled software;

Counterfeit and unauthorized goods which includes replicas or imitations of designer goods; items without a celebrity endorsement that would normally require such an association; fake autographs, counterfeit stamps, and other potentially unauthorized goods;

Drugs and drug paraphernalia which includes illegal drugs and drug accessories, including herbal drugs like salvia and magic mushrooms;

Drug test circumvention aids which includes drug cleansing shakes, urine test additives, and related items;

Endangered species which includes plants, animals or other organisms (including product derivatives) in danger of extinction;

Gaming/gambling which includes lottery tickets, sports bets, memberships/ enrollment in online gambling sites, and related content;

Government IDs or documents which includes fake IDs, passports, diplomas, and noble titles;

Hacking and cracking materials which includes manuals, how-to guides, information, or equipment enabling illegal access to software, servers, websites, or other protected property;

Illegal goods which includes materials, products, or information promoting illegal goods or enabling illegal acts;

Miracle cures which includes unsubstantiated cures, remedies or other items marketed as quick health fixes;

Offensive goods which includes literature, products or other materials that: a) Defame or slander any person or groups of people based on race, ethnicity, national origin, religion, sex, or other factors b) Encourage or incite violent acts c) Promote intolerance or hatred;

Offensive goods, crime scene photos or items, such as personal belongings, associated with criminals;

Prescription drugs or herbal drugs or any kind of online pharmacies which includes drugs or other products requiring a prescription by a licensed medical practitioner;

Pyrotechnic devices and hazardous materials which includes fireworks and related goods; toxic, flammable, and radioactive materials and substances;

Regulated goods which includes air bags, batteries containing mercury, Freon or similar substances/refrigerants, chemical/industrial solvents, government uniforms, car titles, license plates, police badges and law enforcement equipment, lock-picking devices, pesticides, postage meters, recalled items, slot machines, surveillance equipment, goods regulated by government or other agency specifications;

Securities which includes stocks, bonds, or related financial products;

Tobacco and cigarettes which includes cigarettes, cigars, chewing tobacco, electronic cigarettes and related products;

Traffic devices which includes radar detectors/jammers, license plate covers, traffic signal changers, and related products;

Weapons which includes firearms, ammunition, knives, brass knuckles, gun parts, and other armaments;

Wholesale currency which includes discounted currencies or currency exchanges;

Live animals;

Multi-Level Marketing collection fees;

Matrix sites or sites using a matrix scheme approach;

Work-at-home information;

Drop-shipped merchandise;

Overseas foreign exchange trading;

Any product or service which is not in compliance with all applicable laws and regulations whether federal, state, local or international including the laws of US;

Remote Access Technical Support;

Illegal weapons, Product violating someone's privacy, providing or creating computer viruses;

Product that tries to gain unauthorized access or exceeds the scope of authorized access to the Website, profiles, blogs, communities, account information, bulletins, friend requests, or other areas of the Website, or solicits passwords or personal identifying information for commercial or unlawful purposes from other users on the Website;

interferes with another's use and enjoyment of the Website;

Threatens the unity, integrity, defense, security or sovereignty of India, friendly relations with foreign states, or public order or causes incitement to the commission of any offence or prevents investigation of any offence or is insulting any other nation;

Shall, directly or indirectly, offer or attempt to offer trade or attempt to trade in any item which is prohibited or restricted in any manner under the provisions of any applicable law, rule, regulation or guideline for the time being in force;

Shall create liability for us or cause us to lose (in whole or part) the services of our Internet Service Provider ("ISPs") or other suppliers.

Web Hosting;

Financial Consultants;

Resume writing and Recruitment services

Fortune tellers/Astrology;

Credit repair or protection or restoration;

Dating/Matrimonial services;

Charities/Donations;
Auction houses;

Real Estate agents/brokers;

Prepaid cards;

Adoption of children and babies;

Blockchain and digital payment systems such as Bitcoins.
The Company reserves the right to remove any Content from the Services at any time, for any reason (including, but not limited to, upon receipt of claims or allegations from third parties or authorities relating to such Content or if the Company is concerned that you may have breached the immediately preceding sentence), or for no reason at all.
You, not the Company, remain solely responsible for all the Content that you upload, post, email, transmit, or otherwise disseminate using, or in connection with, the Services, and you warrant that you possess all rights necessary to provide such Content to the Company and to grant Company the rights to use such information in connection with the Services and as otherwise provided herein.
You are responsible for all of your activity in connection with the Services. Any fraudulent, abusive, or otherwise illegal activity may be grounds for termination of your right to access or use the Services. You may not post or transmit, or cause to be posted or transmitted, any communication or solicitation designed or intended to obtain password, account, or private information from any other User of the Services. Use of the Services to violate the security of any computer network, crack passwords or security encryption codes, transfer or store illegal material (including material that may be considered threatening or obscene), or engage in any kind of illegal activity is expressly prohibited. You will not run Mail list, Listserv, any form of auto-responder, or "spam" on the Services, or any processes that run or are activated while you are not logged on to the Services, or that otherwise interfere with the proper working of or place an unreasonable load on the Services' infrastructure. Further, the use of manual or automated software, devices, or other processes to "crawl," "scrape," or "spider" any portion of the Services is strictly prohibited. You will not decompile, reverse engineer, or otherwise attempt to obtain the source code of the Services. You will be responsible for withholding, filing, and reporting all taxes, duties and other governmental assessments associated with your activity in connection with the Services.
You understand and agree that the Company shall have the sole right to decide whether you are in violation of any of the restrictions set forth in this Section, and shall have sole discretion regarding the course of action to take in connection therewith.
Privacy Policy
For information regarding the Company's treatment of personally identifiable information, please refer to Company's current Privacy Policy, which is hereby incorporated by reference; your acceptance of this Agreement constitutes your acceptance and agreement to be bound by Company's Privacy Policy.
Registration and Security
As a condition to using some aspects of the Services, you may be required to register with Company and select a password and user name (" Company User ID") and for such purposes, you will be referred to as a Registered User. A Registered User can be a Seller or a Buyer. If you are accessing the Services through a third party site or service (such as "Facebook Connect"), Company may require that your Company User ID be the same as your user name for such third party site or service. You shall provide the Company with accurate, complete, and updated registration information and you shall be responsible for all the activities that occur under your Company User ID. The Information provided by you while availing the Services on the Website is subject to Privacy Policy of the Company displayed on the Website. The Company reserves the right to store, evaluate, analyze, verify, and authenticate the information and data provided by the User. You are required to fill your data accurately and precisely while filing the information for placing order for Products.
The Registered User shall be required to provide KYC information/details to the Company, such as electronic copies of identity proof, address proof and any other such document mandated under the law, and shall be uploaded by the User in soft copy form at the time of registration and/or provided to the Company as and when sought. The Company has the sole right to activate/deactivate your account on the Website, upon receiving the registration information provided by the User, upon scrutinizing the veracity of the details provided. For the purpose of KYC and Company records, Company has the right to seek the self-attested copies of the documents, as submitted during/post the registration process.
Failure to do so shall constitute a breach of this Agreement, which may result in immediate termination of your account. You may not (i) select or use as a Company User ID, a name of another person with the intent to impersonate that person; or (ii) use as a Company User ID, a name subject to any rights of a person other than you without appropriate authorization. The Company reserves the right to refuse registration of or cancel a Company User ID in its discretion. You shall be responsible for maintaining the confidentiality of your password. If you access the Service through a third party site or service, you will provide your third party account credentials to the Company, and you are consenting to have the information in those accounts transmitted into your Company account, and you agree that you shall only use accounts owned by you, and not by any other person or entity.
You agree that if You provide any information that is untrue, inaccurate, not current or incomplete or We have reasonable grounds to suspect that such information is untrue, inaccurate, not current or incomplete, or not in accordance with this Terms of Service, We shall have the right to indefinitely suspend or terminate or block access of your membership on the Website and refuse to provide You with access to the Website.
Kindly Note: In the event, if any discrepancy is found, in case any of the information provided by the User, for example, registration information provided does not match with the adjoining documents, such mismatch shall lead to the rejection/deactivation/termination of the registration. The privacy of the documents provided or any such personally identifiable information provided to the Company, shall be maintained in accordance to the Privacy Policy of the website. In addition, you acknowledge that we have the right to disclose the information (if required) provided by you to the law enforcement authorities whether or not for any investigation purposes.
Indemnity
You will indemnify, defend, at the Company's option, and hold the Company, its parents, subsidiaries, affiliates, officers, associates successors, assigns, licensors and employees, the Website or any of their respective officers, directors, employees, agents, vendors, licensors, representatives, advertisers, service providers, franchisers and vendors harmless (including, without limitation, from all damages, liabilities, settlements, costs and attorneys' fees) from and against any claim, demand, lawsuits, judicial proceeding, losses, liabilities, damages and costs made by any third party due to or arising out of your access to the Services, use of the Services, your violation of this Agreement, or due to any infringement by you or any third party using your account of any intellectual property or other right of any person or entity, or your provision of defective or sub-standard goods/services through this Website, or your breach of terms of conditions agreed by you to a Buyer in transaction facilitated by this Website.
Limitation of Liability
To the fullest extent allowed by applicable law, and without limiting the foregoing, in no event shall company or its suppliers, or their respective officers, directors, employees, or agents be liable with respect to the website or the services or the subject matter of this agreement under any contract or for any loss of profits, revenues or use, or the loss or corruption of data, or any incidental, consequential, special, punitive, statutory or indirect damages, even if informed of the possibility of these damages. these limitations and exclusions shall apply whether liability arises from breach of this agreemnt, indemnity, warranty, tort (including negligence), strict liability or other legal operation of law, equitable theory or otherwise. the aggregate liability of the company hereunder will in no case exceed the lesser of inr 100 or the fees paid by you towards the usage of the services / website for the last transaction; for data loss or cost of procurement of substitute products; or for any matter beyond company's reasonable control. in conditions where some states do not allow the exclusion or limitation of incidental or consequential damages, the aboveentioned limitations and exclusions may not apply to you. the services, are made available to you on an "as is" and "as available" basis, without any representation or warranty of any kind, express or implied. the services are provided on best effort basis, without giving any warranty relating to any commitement to perform services at specified time and/or on specified date. the website is not hack proof. the website and the data may get pilfered, damaged, lost, garbled or become useless.
We as am aggregator shall be under no liability whatsoever in respect of any loss or damage arising directly or indirectly out of the decline of authorization for any transaction, on account of the Cardholder having exceeded the preset limit mutually agreed by us with our acquiring bank from time to time.
Audit Rights
Company will have the right to inspect and audit User's records relating only to the Services performed during normal business hours, for the Term of the Agreement and for a period of one year thereafter at its own cost.
The Company reserves the right to investigate and verify the authenticity of the information shared by the Seller to the Company or the Buyer, with regards to the business model, purpose of payments, and/or Transactions that the Company considers suspicious or fraudulent in nature, anytime. Any representative of the Company may contact the Buyers or the Issuer Bank of Buyers (whose card or net-banking was used to make the payment) directly to verify the details provided by the Seller.
For such investigations, Sellers are required to co-operate in the investigation process and provide any such documents, including, KYC documents (self-attested), copy of any such License required to sell/collect payments for such products / services, invoices, proof of delivery, details of the Buyer, details of the medium through which the payment was made/collected, and "Authorisation Mail" from the Buyers / Card holders (whose card or net-banking was used to make the payment), or any other document to the Company on demand.
The Company reserves the rights to withhold payouts of the Seller completely or partially till such investigation is completed to the satisfaction of the Company. If the Seller does not co-operate in such investigations, the Company may terminate the Seller's account in accordance with Clause 13 and refer the account and the matter to the appropriate regulatory body that the Company may deem fit for further investigation.
Interaction with Third Parties
The Services may contain links to third party websites or services ("Third Party Services") that are not owned or controlled by the Company, or the Services may be accessible by logging in through a Third Party Service, as described more fully in our Privacy Policy. When you access Third Party Services, you do so at your own risk. You hereby represent and warrant that you have read and agreed to be bound by all applicable policies of any Third Party Services relating to your use of the Services and that you will act in accordance with those policies, in addition to your obligations under this Agreement. The Company has no control over, and assumes no responsibility for, the content, accuracy, privacy policies, or practices of or opinions expressed in any Third Party Services. In addition, the Company will not and cannot monitor, verify, censor or edit the content of any Third Party Service. By using the Services, you expressly relieve and hold harmless the Company from any and all liability arising from your use of any Third Party Service.
Your interactions with organizations and/or individuals found on or through the Services, including payment and delivery of goods or services, and any other terms, conditions, warranties or representations associated with such dealings, are solely between you and such organizations and/or individuals. You should make whatever investigation you feel necessary or appropriate before proceeding with any online or offline transaction with any of these third parties. You agree that the Company shall not be responsible or liable for any loss or damage of any sort incurred as the result of any such dealings. If there is a dispute between participants on this site, or between users and any third party, you understand and agree that the Company is under no obligation to become involved. In the event that you have a dispute with one or more other users or third parties, you hereby release the Company, its officers, employees, agents, and successors in rights from claims, demands, and damages (actual and consequential) of every kind or nature, known or unknown, suspected or unsuspected, disclosed or undisclosed, arising out of or in any way related to such disputes. The company does not warrant or endorse and does not assume and will not have any liability or responsibility to you or any other person for any third party services, third party materials or web sites, or for any other materials, products, or services of third parties.
Termination and Suspension
This Agreement shall remain in full force and effect while you use the Services. You may terminate your use of the Services at any time. The Company may terminate or suspend your access to the Services or your membership or registration at any time, for any reason, and without warning, which may result in the forfeiture and destruction of all information associated with your membership. The Company may also terminate or suspend any and all Services and access to the Website immediately, without prior notice or liability, if you breach any of the terms or conditions of this Agreement. Upon termination of your account, your right to use the Services, access the Website, and any Content will immediately cease. On termination of your account, the Company has the right to refund your transactions, or keep your funds on hold for a period, as deemed fit by the Company, from the date of termination post which such amount shall be released to your account or any such account as directed, in accordance with the then applicable laws. All provisions of this Agreement which, by their nature, should survive termination, shall survive termination, including, without limitation, ownership provisions, warranty disclaimers, and limitations of liability.
The Company, upon obtaining knowledge by itself or been brought to actual knowledge by an affected person or User in writing or through email signed with electronic signature about any such information which is not authorized to be displayed while using the Services, including, not limited to, the details as provided in the above mentioned Section 4, the Company shall act within thirty six hours or at the time the Company is aware of such information being posted and where applicable, work with User or owner of such information to disable such information that is in contravention and not authorized to be displayed on the Website or in the Services provided. Further, the Company shall preserve such information and associated records for at least ninety days or for any number days, for investigation purposes. Post internal investigation(s), if any, conducted by the Company and post ceasing the right(s) of the Seller or the User or any other relevant party to access or use the Services, Website, and any Content, Company reserves the right to disclose any and all information to the relevant governmental authorities, for any further actions to be taken under the law. The Company reserves the right to take any such action, on any suspicious and/or reasonable ground(s).
Termination in the event of misrepresentation of business model, products and/or services:
In case the Company receives a considerable amount of Buyer complaints or dispute cases on Resolution Center or Chargeback or by any other means, the Company becomes aware of the fact that the Seller has misrepresented their business activities/Product/Services or has used Company's Services or the platform provided to collect payments for purposes other than what was disclosed to the Company, the Company reserves the right to suspend or terminate the Seller's account permanently and refund the transactions to the Buyer's to the instrument through which the payment was made or received by the Company.
In case the amount not released to the Seller is more than the refund amount or amount to be refunded to the Buyer, the Seller is required to make necessary payments to the Company to execute the refunds. Failing to recover the refunds paid to the Buyer or to be paid to the Buyer, the Company reserves the right to make all reasonable collection efforts and/or file a lawsuit or complaint or take any legal recourse available to the Company, against the Seller or any of the Seller's representatives, as per the details provided by the Seller to Company.
In an event, where the Company is unable to provide refund to the Buyers for the transaction(s), for the reasons which includes, without limitation, ascertaining the actual payers, the Company reserves the rights to take appropriate legal actions and report the matter to law enforcement agencies such as Cyber Crime Division, Computer Emergency Response Team, Economic Offenses Wing, Financial Intelligence Unit and any other appropriate regulatory body and shall continue to withhold the amount in its accounts or deposit or transfer the amount to the concerned account(s), as directed by the competent regulatory authority.
Notice
All notices addressing to the Company will be served by email or by general notification on the Website. Any notice provided to Company pursuant to the Terms should be sent to support services.
Change
We have and continue to have the right to modify, change or update this Terms of Service and any other policies as provided on the Website, at any time by reasonably highlighting on the Website about such change. Such changes shall be effective immediately upon posting to the Website. You are advised to keep a regular check and update on the Policy updates on the Website.
Compliance with laws
Users shall comply with all the applicable laws (including without limitation Foreign Exchange Management Act, 1999 and the rules made and notifications issued there under and the Exchange Control Manual as may be issued by Reserve Bank of India from time to time, Customs Act, Information and Technology Act, 2000 as amended by the Information Technology (Amendment) Act 2008, Prevention of Money Laundering Act, 2002 and the rules made there under, Foreign Contribution Regulation Act, 1976 and the rules made there under, Income Tax Act, 1961 and the rules made there under, Export Import Policy of government of India) applicable respectively for using payment facility and our Website.
Force Majeure
Without limiting the foregoing, under no circumstances shall the Company, its affiliates, officers, employees, agents, partners and licensors be held liable for any damage or loss, penalty due to delay or deficiency in performance of the Website and Services resulting directly or indirectly from acts of nature, forces, or causes beyond its reasonable control, including, without limitation, Internet failures, computer equipment failures, telecommunication failures, major electricity failures, internet outage, downtime, floods, storms, accident, civil disturbances, riots, strikes, shortages of labor, fluctuations in heat, light, fire or air.
Advertisements
The Website will also post, display, publish or provide links of advertisements of advertisers on the Website at various places on the Website. The places of such Advertisements shall not be fixed. These advertisers might set cookies on Website which shall use your data, information for various other links. If you would like to know more information about this practice and to know your choices about not having this information used by any company, please refer to the relevant policy of such advertiser for more information.
We do not endorse or recommend or market or warranty the advertisements or advertisers or quality, suitability, merchantability, fitness, commitment, reasonability of the Product and/or services offered by such advertisers. We are not responsible for any of these advertisers as these will by third party advertisers. If you intend to deal with the advertisers, you shall directly deal with them at your entire risk and volition and Company shall not be made a party or forced party in any such conflicts.
Miscellaneous
The failure of either party to exercise, in any respect, any right provided for herein shall not be deemed a waiver of any further rights hereunder. The Company shall not be liable for any failure to perform its obligations hereunder where such failure results from any cause beyond the Company's reasonable control, including, without limitation, mechanical, electronic or communications failure or degradation (including "line-noise" interference). If any provision of this Agreement is found to be unenforceable or invalid, that provision shall be limited or eliminated to the minimum extent necessary so that this Agreement shall otherwise remain in full force and effect and enforceable. This Agreement is not assignable, transferable or sub licensable by you except with the Company's prior written consent. The Company may transfer, assign or delegate this Agreement and its rights and obligations without any consent. Both parties agree that this Agreement is the complete and exclusive statement of the mutual understanding of the parties and supersedes and cancels all previous written and oral agreements, communications and other understandings relating to the subject matter of this Agreement, and that all modifications must be in writing signed by both parties, except as otherwise provided herein. No agency, partnership, joint venture, or employment is created as a result of this Agreement and you do not have any authority of any kind to bind Company in any respect whatsoever.
Headings for each section have been included above for your convenience, but such headings do not have any legal meaning, and may not accurately reflect the content of the provisions they precede. You and the Company agree there are no third party beneficiaries intended under this Agreement.
Arbitration & Governing Law
This Agreement shall be governed by and construed in accordance with the laws of the India, without regard to the conflict of laws provisions thereof. Any dispute arising from or relating to the subject matter of this Agreement shall be finally settled by arbitration in Bangalore, India in accordance with the provisions of the Indian Arbitration and Conciliation Act, 1996 and any amendments thereof by one or more arbitrator(s) appointed mutually by the parties in accordance with those regulations. Judgment upon the award so rendered may be entered in a court having jurisdiction, or application may be made to such court for judicial acceptance of any award and an order of enforcement, as the case may be. Notwithstanding the foregoing, each party shall have the right to institute an action in a court of proper jurisdiction for injunctive or other equitable relief at any time. For all purposes of this Agreement, the parties consent to exclusive jurisdiction and venue in Bangalore, India.
Copyright Dispute Policy
The Company has adopted the general policy towards copyright infringement in accordance with Rule 75 of Copyright Rules, 2013
Take down Procedure
If the user claims that the Content hosted on the Website is infringing any copyright owned personally, user is required to give a written complaint with all the required particulars mentioned under sub-rule (2) of Rule 75 of the Copyright Rules, 2013, which includes namely:
The description of the work with adequate information to identify the work;

Details establishing that the complainant is the owner or exclusive licensee of copyright in the work;

Details establishing that the copy of the work which is the subject matter of transient or incidental storage is an infringing copy of the work owned by the complainant and that the allegedly infringing act is not covered under section 52 or any other act that is permitted under the Act;

Details of the location where transient or incidental storage of the work is taking place;

Details of the person, if known, who is responsible for uploading the work infringing the copyright of the complainant;

Undertaking that the complainant shall file an infringement suit in the competent court against the person responsible for uploading the infringing copy and produce the orders of the competent court having jurisdiction, within a period of twenty-one days from the date of receipt of the notice.
The complaint can either be e-mailed to us or sent in hard copy to the contact address mentioned in the Company's Website.
If we are satisfied from the details provided in the complaint that the copy of the work is an infringed copy, we shall take necessary steps and measures to refrain from facilitating the alleged infringed content and take down the content within 36 hours in accordance with sub-rule (3) and (4) of Rule 75 of the Copyright Rules, 2013. However, we shall refrain from facilitating the content in dispute only for a statutory period of twenty-one days from the date of receipt of the complaint or till we receive an order from the competent court restraining us from doing do, whichever is earlier.
We shall not be under any obligation whatsoever, to respond to any further notice sent by the same complainant on the same work in the same location if he/she fails to produce the orders of the competent court having jurisdiction within the stipulated period mentioned above.
Discount Coupons
Instant Discounts are not Cash backs. Instant Discounts are applied while making a payment itself and its instant saving, It's an Artificial Intelligence-based system which picks up the location, biller, bill amount, adaptability, and other multiple factors to calculate the Instant Discount amount which varies from 2% Min till 100%.
Refer & Earn
Referral bonus is applied only after the 1st successful transaction done by the user who has been Referred. No Referral Points are applicable if the 1st transaction is not done.
What is NPCI?
NPCI is an authorized payment system operator by RBI. NPCI owns and operates the UPI payment system.
What is a PSP bank?
PSP is the banking company authorized to act as a Payment Service Provider (PSP) under the UPI framework. PSP engages TPAP to provide UPI services to end-user customers.
What are TPAPs?
Third-Party Application Provider (TPAP) is an entity that provides the UPI compliant app(s) to the end-user customers to facilitate UPI-based payment transactions.
What is a Customer's Bank?
The Bank where the end-user customer maintains his/her account that has been linked for the purpose of debiting/crediting the payment transactions made through UPI.
Who is an End-User Customer?
The end-user customer is the individual who uses the UPI payment facility to send and receive payments.
We hereby confirm that:
Xiphias XPay Life Private Limited is a TPAP authorized by NPCI to facilitate payments through PSP Bank(s) namely Yes Bank Limited. We are a service provider and we participate in UPI through the PSP Bank.

We are bound by the tripartite agreement entered with the sponsor PSP Bank, Yes Bank Limited and NPCI. We are responsible for facilitating grievances/complaints resolution of the customers on-boarded on our UPI application.

We shall be the first point of contact for all UPI-related grievances/complaints about customers boarded by us. In case the complaint/grievance remains unresolved, the next level for escalation will be the PSP Bank, followed by the bank (where you maintain the account) and NPCI in the same order. After exercising these options you can approach the Banking Ombudsman and/or the Ombudsman for Digital Complaints, as the case may be.
Contact
If you have any questions, complaints, or claims with respect to the Services, you may contact us at support@xpay.life.
Last updated on 15 SEP 2021.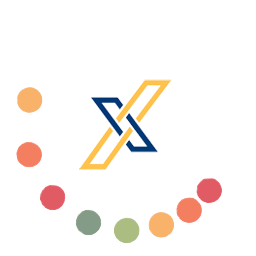 }